A Daily Download LO
I made this LO using "Say It With Bling," that gorgeous Scrap Matters Daily Download kit!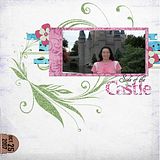 (Click to see full size LO. Click here for credits.)

I also used one of Britt's new "Wide Open Spaces" templates here. I love using templates in my digi LOs. Strange since I never use sketches on my paper LOs! That reminds me that I still have to post all those paper LOs I finally uploaded, oops!