Latest LOs
Scrap Matters is officially opened! The site looks so nice, and I love the new gallery. As I wrote earlier, there's also lots of fun games and challenges going on, and a sale in the store, so be sure to check it out!

Check out some of the fun challenges here on the forum. One of the fun events is the Scrap Olympics. I'm going kind of out of order, because I need to make my LO for the Opening Ceremonies, but here is my entry for the Swimming Event: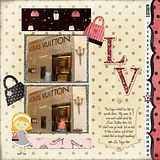 (Click to see full size LO. Click here for credits.)

I made this LO using the cute "Ooh-la-la" kit by Amy Sumrall & Krystal Hartley that I posted about earlier. I was lucky enough to win the kit from Sunshine Studios, and I knew this was the perfect subject to use the kit for. :)

Also, here's my LO for the 8/2 Saturday Special at Scrap Matters. You had to do an anatomy of a picture. I scrapped a pic from the game when the Phils won the NL East. I have lots of closeup pics from the celebration, but this is the one overview pic I took, and it works perfectly for the challenge! This LO may get tweaked a bit because Britt came out with a fantastic grab bag that includes baseball stuff.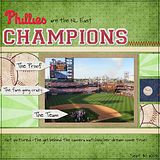 (Click to see full size LO. Click here for credits.)

Finally, here's my LO from the scraplift Telephone Game at Scrap Matters. I did it over a week ago, but I couldn't post it until all the LOs were revealed. I was the 2nd to lst LO in the scraplift, and I can't believe how my LO looks absolutely nothing like the first LO in the game, haha!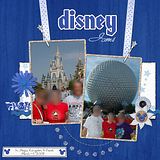 (Click to see full size LO. Click here for credits.)

OK, I think I'm all caught up in posting LOs now. I have a few more in the planning stages, and I really hope to finish a paper LO tomorrow.