New (kind of!) Wendy & Chelle stuff
OK, I know the week's almost over by now, but the products are still awesome! :) ScrapMatters was down this weekend, and then I still couldn't get in for another day, and then I was having internet issues yesterday, so I'm finally getting a chance to post these! :)

One of my fellow Wendy CTs (Tanya) & I were chatting about cupcakes on twitter for a while. I have no idea how it started, but it did. ;) Another Wendy CT (Kendall) joined in. Somehow we got to Wendy & said how she should do a cupcake kit because we knew what a great job she would do. And, here's the result, Cupcake Love - Mini. How cute is this!?




To go along with the kit, she also has an alpha:




Or you can get the mini kit & alpha packaged together in the Cupcake Love Bundle & save!




Here's my layout with this kit (Click for credits & full image!):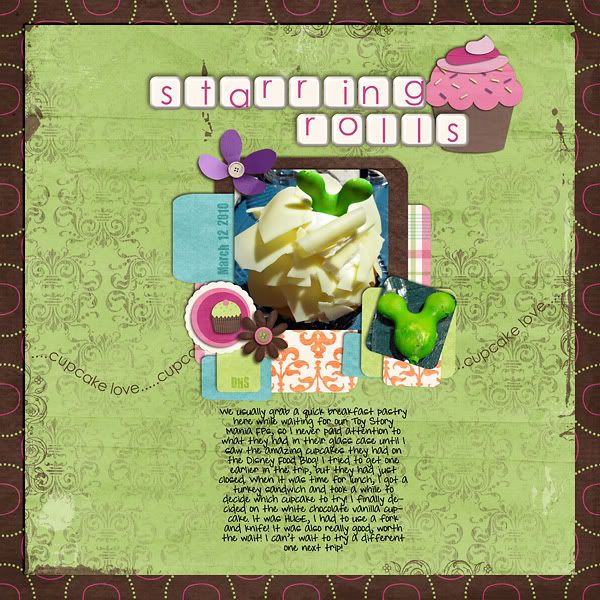 Wendy also has a template pack, and you know how I love Wendy's templates! This one is Be Inspired - Liz Templates




Here's my layout with the template, also uses Fat Tuesday and Shabby Chic:




Chelle has this great grill kit, Chillin' & Grillin'.




I still need to do my layout with it, I know exactly which pics I'm planning to take for it, hopefully this weekend!
Labels: chelle, ct, disney, wm[squared]