WM[squared] Bday Celebration!!
It's Wendy's birthday tomorrow, and she's throwing a huge party!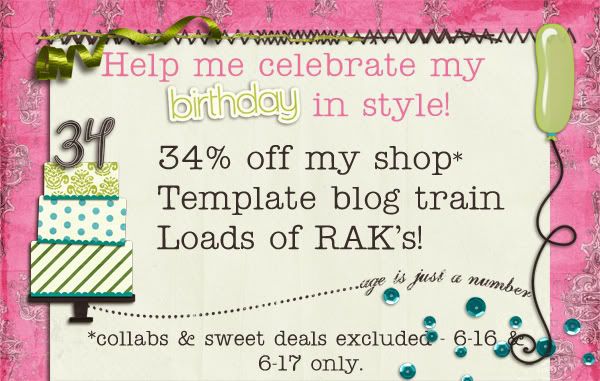 That's right, on Wednesday & Thursday, WM[squared] will be having a sale with everything (other than Sweet Deals & Collabs) 34% off! The team will be holding lots of RAKs and there will be a template blog train! We're all so excited! So make sure you come back tomorrow to grab some awesome templates!!
Labels: ct, wm[squared]