New Daily Download & another Sneak Peek!
Check out the next Daily Download, "Get a Move On", which starts today!




Here's a LO I did with the kit. A remodeling kit, but not of MY house. ;) Click for full size. :)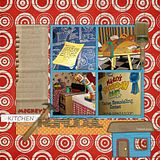 Be sure to check out the SM forum to download this awesome kit!

Also, Wendy has a cool new kit coming out Friday, Here's a Sneak Peek!


Labels: ct, sm news, wm[squared]